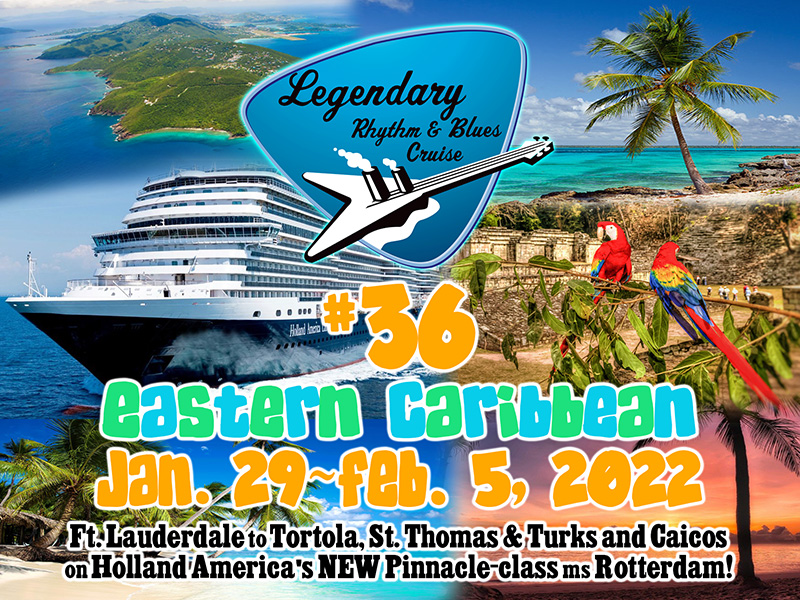 Thank you for choosing the Legendary Rhythm and Blues Cruise!
We will be sailing January 29-February 5, 2022 aboard Holland America's brand NEW Pinnacle class ship, the ms. Rotterdam to the ports of Tortola, St. Thomas and Turks Caicos!
Final Payment is due no later than October 1, 2021.
We will once again be offering a pay in full discount of $100 per person if your reservation is paid in full no later than May 14, 2021. This is a per person discount, regardless of number of passengers or method of payment. Your discount code will arrive via email on April 30, 2021.
Travel Guard Insurance Update: Due to the World Health Organization (WHO) announcement declaring Coronavirus (COVID-19) a pandemic, please note that as of, at the latest, March 11, 2020, COVID-19 is a foreseen event and certain coverages will not apply. Please go to www.travelguard.com/covid19notification for more details.
Only categories which support the occupancy you choose below will display availability.
By continuing with your reservation, you are agreeing to our terms and conditions.
- Prepaid port/ship fees will be an additional $260 per person -


If you have already created an account and are returning to make a payment or to review your reservation information, please enter your user name and password to logon.
If you made your reservation over the phone or have forgotten your user name or password, please click "View Your Account" below, then "Forgot your User Name or Password?" and temporary login info will be emailed to you.